A translator or a translation agency needs to stay up to date with all the industry news, events and innovations. One of the ways of doing that is following relevant translation blogs run by independent translators, companies, or associations. Since there are a great variety of blogs providing quality content, it might not be easy to find the right translation-focused blogs that will strike just the right note with you and provide the most useful content. The (very short) list below will give you a glimpse into translation blogosphere and help you start the blog-roll going. Whether you are starting your freelancing career or your translation business, or just starting to have fun with translations, you are likely to find some good starting points here.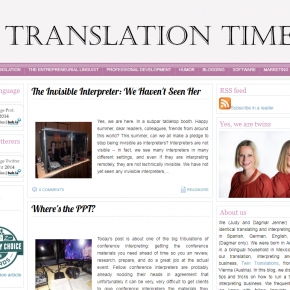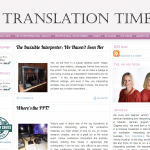 Written by two sisters (identical twins, at that), working in German, Spanish, English and French, this blog provides a wealth of information for those wishing to conquer the business side of translations and focus on professional development, offering lots of practical tips and tricks, recommendations, information about webinars, workshops and conferences.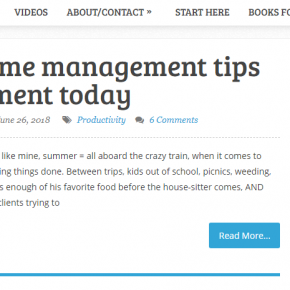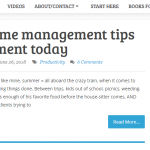 Written by Corinne McKay, an American Translators Association certified French to English translator, this blog provides translation news, tips for translators, as well as businesses, alongside a more personal look into the life of a freelance translator, sharing everyday struggles and ways to strike the impossible balance of being a freelancer and keeping a personal life. Side by side, you will find marketing insights, SEO strategies for websites, as well as personal stories and professional translator tips.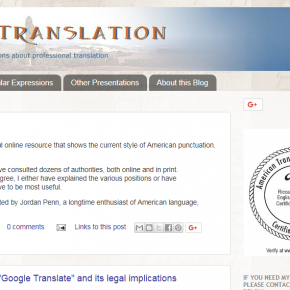 Written by a certified translator, Riccardo Schiaffino, who tries to keep providing the most useful tips for a professional translator. Whether you need practical advice on CAT tools, or information about translation conferences, interesting tidbits on ancient translations or just some honest thoughts about translating – you will keep reading the engaging, informative content this blog provides.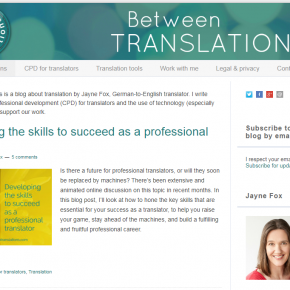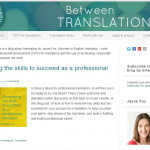 Written by Jayne Fox, a German into English translator. For beginners and seasoned translators alike, this blog provides useful tips for conquering CAT tools, resources for professional development and advice on handling different types of clients. In addition, you will be able to find book reviews and information about webinars and industry events.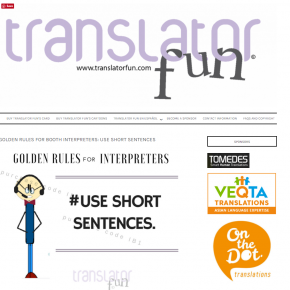 After a hard day in the translation trenches, this blog comes as a breath of fresh air, helping you see the job from a wider perspective and heavy doses of humor presented through various posts and cartoons. Warning: for translators only.
BONUS: 3 BLOGS FOR LSP AGENCIES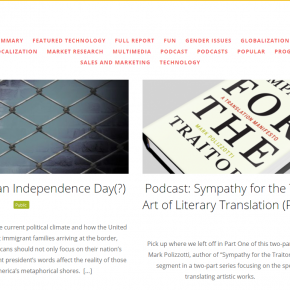 Coming from the self-proclaimed localization visionary and professional contrarian, Renato Beninatto, the author of "The General Theory of Translation Company", this is a versatile blog, dealing with a whole range of topics – from industry-related to wider social and current issues, so you get to read about female geniuses, gender issues as well as contactless credit cards. A regular podcast makes an appearance, as well as event information and announcements.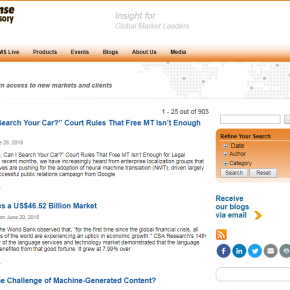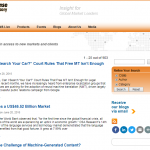 More of a translation advisory hub than merely a blog, here you can find a multitude of topics covered by professional translators, advisors and industry executives. Backed by a successful business, and gaining more and more authority in the translation area, as well as market research industry, this is the one that would surely be indispensable for translators and agencies alike, elaborately showing a wide range of topics, aiming to showcase the best practices and latest innovations in translation, localization, interpreting, globalization, and internationalization industries.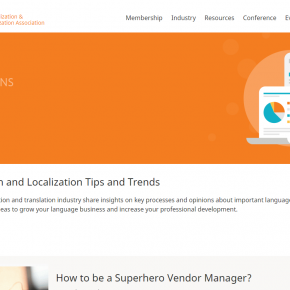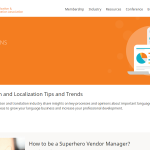 As part of The Globalization and Localization Association (GALA), global, non-profit trade association for the translation and localization industry, the ever-growing community of members provides noteworthy content in a wide array of topics. One would be hard-pressed to find the translation-related subject matter that is not featured here at some point, or even more diversified topics, tackled by GALA members and directors, all seasoned experts in their own fields.